Woodbine, MD Flooring Sales, Installations & Floor Refinishing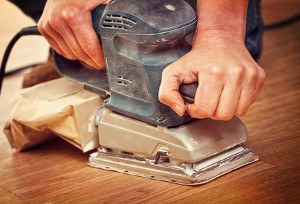 If you are ready for a new look in your Woodbine home, floor replacement from your Woodbine flooring company is a great place to start. Your Woodbine floors make up the majority of the square footage inside your home, which means new flooring will make a huge impact for a positive change.
Our floors have to stand up to rigorous usage. Having quality flooring products is a must unless you wish to replace the floor in five to seven years. A nice hardwood, dense carpeting or composite laminate or vinyl could last much longer if properly cared for.
Shore Side Carpet & Flooring is your go-to team of flooring experts to replace your floors with materials that last. We can bring you quality carpeting and flooring products at great prices. We can even help you create a great new design to build off of if you're ready for a new style in your Woodbine home.
Quality Hardwood Flooring For Woodbine
Today, building materials are becoming more advanced with the use of new technologies to manufacture them. Even today's laminate and vinyl flooring is much more durable and comes in more decorative styles. Composites are highly durable and long-lasting and are another great option for affordability. But nothing can replace real hardwoods and when it comes to beauty and all natural aesthetics.
Exceptional Carpeting For Your Woodbine Home
Durable carpeting for homes today are manufactured with some of the same technologies and techniques as commercial carpeting. They are much more stain resistant and are of better quality. There's nothing like the plush, soft feel of a nice carpet under your feet, especially in the bedrooms and living areas. If you love carpet and yours needs replacing, Shore Side Carpet & Flooring can help you choose just the right color, type, and style to suit your budget needs.
Woodbine Hardwood Floor Refinishing & Restoration
Your Woodbine home can be enhanced with natural beauty with natural hardwood flooring. Over time, hardwood floors need to be refinished. If they've been through a lot of wear and tear without much attention, they may even need restoration which can include repairs.
Shore Side Carpet & Flooring can examine your Woodbine hardwood floor to see if it can be refinished. If it still has some years left in it, we can professionally restore it to a beautiful finish. For your Woodbine hardwood floor refinishing and restoration, be sure to choose a professional company who is skilled to do the work correctly. Our expert flooring contractors are here for you when you need us.
See What Customers in Woodbine, MD are Saying About Us
Shore Side Carpet & Flooring is not rated in Woodbine yet! Check back soon for reviews and testimonials in Woodbine.
---
Recent Articles
How Hardwood Refinishing Can Enhance Your Home's Appearance

Hardwood is one of the most popular flooring materials in any kind of home. They're versatile, durable, and they can add enjoyment and attractiveness to any living space. The natural warmth and grain of hardwood has virtually no competition, but it takes some maintenance to keep your hardwood floors looking their best, and sometimes, you…

Style Watch 2018 – What's New With Flooring Trends

If you are someone who is concerned about your Maryland home being in fashion, then you are probably the type of person to watch for emerging style trends. What surprises many people is just how many options there are for exciting flooring looks, and how your own choices can drastically effect the finished appearance of…
If you are looking for a Woodbine, MD Flooring Company then please call 410-643-5000 or complete our

Online Request Form