EXPERT FLOORING INSTALLATION SERVICES IN ARNOLD, MD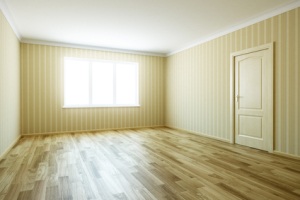 Arnold is a census-designated place in Anne Arundel County, Maryland, United States. The population was 23,106 at the 2010 census.
Neighborhoods straddle College Parkway and Maryland Route 2. Arnold is located on the scenic Broadneck peninsula.* Many homes in the Arnold area have had either new flooring installation or flooring repair and restoration services.
With over two decades of experience in the flooring installation and restoration industry, Shore Side Carpet & Flooring has developed relationships with the finest manufacturers around. This has allowed us to offer our customers a vast selection of superior quality and beautiful flooring options to choose from.
When we work for you, we'll send a design consultant to you along with samples and ideas so you can see firsthand what your favorite choices will look like with your current design.
Whether you want new flooring or want to restore or repair your current floor, our professionals can give you what you need. We restore and repair your carpeting, vinyl and laminate flooring, tile, and hardwoods.
Hardwood Floors in Arnold
Whether it be installation for a new construction, an improvement project or damage restoration, you'll want a high quality product installed the right way by skilled professionals. That is what you get when you work with Shore Side Carpet & Flooring.
Hardwood Floor Refinishing & Restoration Services in Arnold
Our professionally trained flooring experts can breathe new life into your old flooring and make repairs where needed no matter the flooring type. Through buffing, sanding, sealing and staining we can revitalize your floor, making it look like the day it was installed. If only sections need repair, we can seamlessly repair the area.
Arnold Carpet Installation Services
Carpeting is one of the most cost effective, affordable flooring solutions available. It is easy to install or replace, and comes in a variety of beautiful varieties. It is very versatile from a design standpoint.
Carpeting also helps with energy conservation because it holds in the warmth and acts as a thermal layer of protection. It also helps with noise reduction and is easy to maintain.
Laminate & Vinyl Flooring in Arnold
Laminate flooring is the top choice of customers who prefer to focus more on getting the best quality, most durable floor surface when dealing with budget considerations.
Not only is laminate flooring extremely durable, but it is also very budget friendly. Laminates are available in many styles and designs, in squares or sheets, and in many colors and can replicate the look of natural stone such as granite or marble.
Vinyl flooring options have become more durable and longer lasting over the years and are also a good choice when you need to be friendly with a budget. Interlocking systems and more durable materials have increased popularity of vinyl for flooring options.
We strive to offer the widest selection of flooring products possible, which is why we are the preferred flooring company in  Arnold Maryland. We have the widest selection of styles, colors, patterns and textures, so whatever flooring you desire we can get.
For the perfect flooring at the perfect price, call Shore Side Carpet & Flooring.
*Sources: http://en.wikipedia.org/wiki/Arnold,_Maryland
See What Customers in Arnold, MD are Saying About Us
Shore Side Carpet & Flooring is not rated in Arnold yet! Check back soon for reviews and testimonials in Arnold.
---
If you are looking for a Arnold Flooring Company then please call 410-643-5000 or complete our

Online Request Form