6 TYPES OF CARPET FIBERS FOR YOUR MARYLAND HOME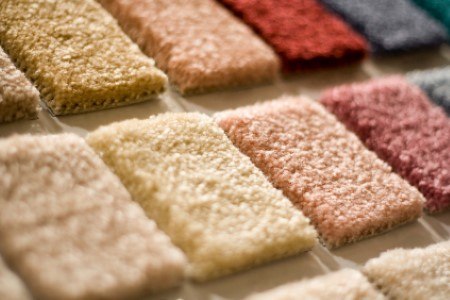 Did you know there are differences in carpet fibers? Many people will pick out carpeting without knowing there are options. The type of carpet fiber forms the basis of how well the carpeting will stand up, what you can expect from it in terms of strength, how it feels under your feet, and how easy it is to clean. Being a Maryland Flooring Company, Shore Side Carpet & Flooring loves to educate the customer so you can make the right decisions for new carpet installation in your home.
Before we get into the types of carpet fibers, there are a few things to understand. The construction of the carpet fiber makes a difference in durability. A BCF fiber is stranded together in long, continuous twisted yarn. This helps the fibers to be stronger against wear and shedding. Staple fibers, on the other hand, are short and bulky. It is recommended for pet-friendly households. It resists pilling, which is where the fiber twists and gets entangled in the tuft. The New Carpet Fiber Everyone's Talking About -SmartStrand®
SmartStrand® carpeting is made by Mohawk.
The carpet fibers are made using a DuPont™ Sorona® biopolymer which contains 37% plant-based ingredients. This carpet fiber is incredible. It feels like silk but will not absorb moisture in the carpet fibers. The carpeting is extremely easy to keep clean and comes with lifetime built-in stain protection.
Nylon Carpet Fibers
A good portion of carpeting in homes is made of nylon. Nylon carpets are durable and perform well. The fibers resist stains and abrasions as well as soil. It comes in both BCF and staple carpet fibers.
Polypropylene (Olefin) Carpet Fiber
Not all polypropylene carpet fibers are a true brand of olefin. About one-third of the carpet installed in homes across our country are olefin. The carpeting is considered relatively inexpensive. It is resistant to sunlight fading and bleaching. It cleans very well and stains don't usually set in. It is also resistant to moisture, shedding, and static. Olefin carpet fibers aren't very resilient and tend to crush down.
Acrylic Carpet Fibers
Acrylic carpeting is the closest to engineered wood fiber carpet as far as synthetics go. It feels springy under the feet, is easy to clean, and resists soil, static, moths, and mildew. It comes in a wide array of colors and resists fading from sunlight to a degree.
Polyester Carpet Fibers
There are many beautiful colors in polyester carpeting. This is because of the dying process. It also has poor resiliency like olefin and will crush down. Avoid high pile fibers with a low-density construction, blown yarn, and carpet fibers that are too easy to dig your fingers down into the pile.
Wool Carpet Fibers
Wool carpet fibers are well constructed. This carpeting type is very resilient and durable. It cleans very well though special care should be taken. It comes in beautiful colors. The downside is that it wears away and can create bald spots or heavy traffic spots. It also needs mothproofing if it wasn't done at the factory.
Cotton Carpet Fibers
Cotton carpet fibers are soft. The carpet is not resistant to staining or matting down. It is difficult to clean. However, it is very beautiful and often used in area rugs.
If you are looking for a Flooring Company in the Maryland area, please call Shore Side Carpet & Flooring at 410-643-5000 or complete our

Online Request Form