The Best Hardwood Flooring in Crownsville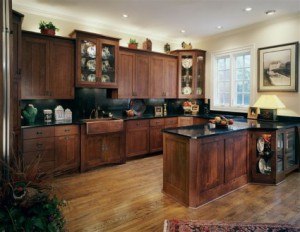 When considering home improvements, one popular choice is to install new flooring. As far as flooring upgrades go, hardwood is regarded as the top of the list. Hardwood flooring offers a number of advantages to any interior space. It is elegant and sophisticated, providing an ambiance that is both warm and refined. Hardwood is also much easier to clean and maintain, and lasts longer than many other flooring types. If you are in the market for high quality hardwood flooring, you need to call Shore Side Carpet & Flooring.
We have proudly served countless Crownsville residents with gorgeous hardwood flooring. We utilize our twenty years of experience in the flooring industry to provide the fastest installations of the highest quality products around. Our superior selection of wood types and wood grains, combined with the expert skill of our professional installers will make your hardwood flooring experience a great one. When working on an installation, we work hard to minimize imposition on your living situation, so our work area will be kept tidy and well contained. When we are done, the only thing left behind will be a gorgeous hardwood floor. That is why we are the top choice in Crownsville for hardwood flooring.
Aside from sales and installation, we also offer hardwood refinishing. Hardwood floors are designed to offer many years of service. Just because your hardwood suffers from deep cuts, scuffs and dents, doesn't mean it must be replaced. The hardwood flooring specialists at Shore Side Carpet & Flooring can refinish it, using state of the art technology and timeless techniques. Our restoration of your floor's former beauty will allow you many more years of enjoyment before replacement is necessary. So be sure to call us for all of your hardwood flooring needs in Crownsville.
Carpet Installation Crownsville Can Count On
Carpeting is a highly versatile and affordable flooring option. Carpet comes in all manner of color, texture and pattern, so customization and matching to your current design specifications is much easier than with other flooring options. For the best and highest quality carpeting, Shore Side Carpet & Flooring is here to assist.
We have a vast selection of carpeting options. We have limitless colors, shaped patterns, varying textures as well as strand lengths. Whatever would best complement your interior, we have the perfect carpeting. Our installation crew is also extremely well trained and highly skilled. They can install your new carpet in as many rooms as you wish with ease and speed. If you are looking for an affordable way to totally transform your interior, call Shore Side Carpet & Flooring and explore what new carpets can do for you.
When you contact us to discuss carpeting, we won't make you come to a showroom. In fact, we bring the showroom to you. We'll send out a designer with plenty of samples, so you can see firsthand what our carpeting options will look like in your home. Our designers are professionally trained and can make helpful suggestions that will assist in determining the perfect carpeting for your space. Once you've chosen the right carpet, our installers will get to work. When you want carpet, call Shore Side Carpet & Flooring for all of your flooring needs.
Recent Articles
Tips On Making Decisions About Flooring
With so many differty types of floor materials available, it's no wonder homeowners often have trouble making decisions about what type of flooring they want to install. If you're planning to install new carpeting or hard floors in your house, everything is pretty much wide open…
Read More
6 Types Of Carpet Fibers For Your Maryland Home
Did you know there are differences in carpet fibers? Many people will pick out carpeting without knowing there are options. The type of carpet fiber forms the basis of how well the carpeting will stand up, what you can expect from it in terms of strength, how it feels under your feet, and how easy…
Read More