Make Your Maryland Home Stand Our with Luxury Vinyl Plank Flooring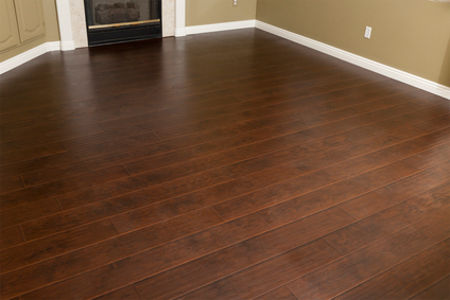 Do you like the look of hardwood flooring, but the price . . . not so much? If so, you need to look to luxury vinyl plank for your Annapolis home's next flooring option. Luxury vinyl plank offers the same great look of hardwood but at a significantly reduced cost.
Your Annapolis home should sport the most beautiful possible flooring to help it look its best. Thanks to luxury vinyl plank, you can be sure to enjoy the best look for your home without spending a mint. If you're ready to enjoy the best-looking flooring option, then get luxury vinyl plank today.
In addition to providing a great look for your Annapolis home, luxury vinyl plank flooring will also provide a bit of extra protection. How? Simple: Luxury vinyl plank is water-resistant, meaning it will help to prevent water-related damages from occurring within your home. So, if you're looking for form and function in your flooring, you can't beat this flooring option.
Do you want to enjoy all the great benefits that luxury vinyl plank flooring offers? Then give the flooring company, Shore Side Carpet & Flooring, a call today. We carry a stock of highly rated luxury vinyl plank flooring options that will provide your Annapolis home with these great aesthetic and protective benefits.
High-Quality Beauty at a Low Price
You might pine for hardwood flooring in your Annapolis home, but then you might see the price tag and think otherwise. Still, the desire is bound to linger, leaving you feeling dissatisfied with anything that fails to offer the beautiful look that you want to enjoy with hardwood flooring.
If that's what you're going through, then good news: You can stop your pining! After all, you can always opt to get luxury vinyl plank flooring instead. This flooring option offers the great look of hardwood flooring, but at a significantly smaller cost, this option is bound to be far more accessible to you than hardwood might be.
A Water-Resistant Flooring Option
You shouldn't settle for a flooring option that offers nothing but a pretty face, of course. You should look for a flooring option that is as much about functionality as it is about form. The good news is that, in your quest to get a beautiful AND practical flooring option for your Annapolis home, you can find exactly what you want thanks to luxury vinyl plank flooring.
This flooring option is practical in the sense that it offers water protection. Since water-damaged flooring can quickly lead to a host of other dangerous and costly issues, you'll be happy to have water-resistant luxury vinyl flooring in your home should weather or plumbing issues leave it flooded.
Recent Articles
Tips On Making Decisions About Flooring
With so many differty types of floor materials available, it's no wonder homeowners often have trouble making decisions about what type of flooring they want to install. If you're planning to install new carpeting or hard floors in your house, everything is pretty much wide open…
Read More
6 Types Of Carpet Fibers For Your Maryland Home
Did you know there are differences in carpet fibers? Many people will pick out carpeting without knowing there are options. The type of carpet fiber forms the basis of how well the carpeting will stand up, what you can expect from it in terms of strength, how it feels under your feet, and how easy…
Read More