BREATHE NEW LIFE INTO YOUR FLOORING WITH REFINISHING SERVICES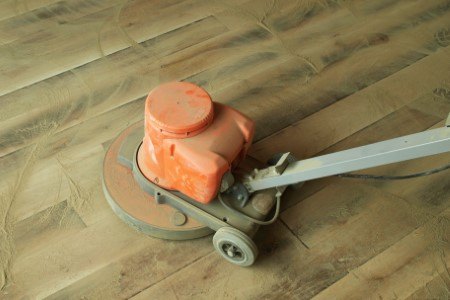 Whether you have carpet, laminate, vinyl or another flooring type, over time and wear and tear, it is bound to experience damage. Scuffs, scratches, rips, teases and other accidents happen when you are dealing with the part of your building everybody walks all over. Just because your flooring has seen better days doesn't mean you have to scrap the whole thing. Your floor very well may have a few years left in it, and the flooring experts from Shore Side Carpet & Flooring are just the right professionals to get the most out of it.
We have over two decades of experience in the flooring industry, and we have seen it all. Moving furniture, rolling heavy objects, high traffic and a multitude of other things can cause damage to your floor and rob it of its beauty and shine. Our floor refurbishing technicians are professionally trained and possess the specialized tools and knowledge necessary to get your floor looking as good as the day it was installed again. That is why we are the number one choice in Maryland for Floor Refinishing Expert.
Keep Your Floor Serving You Longer
At Shore Side Carpet & Flooring we sell and install all flooring types, so we have a wide array of materials at our disposal. Whatever type of floor you have, we can find just the right replacement sections and parts to seamlessly integrate into your flooring for a smooth finish. We work promptly but accurately, careful to keep our work area well contained. This is because our aim is to minimize disruption to your work or home environment. When you call Shore Side Carpet & Flooring to refurbish your flooring, we will get the job done in record time and restore your floors beauty fully.
The most attractive benefit to having your floors refurbished is the money it saves. When you invest in flooring, you likely want it to last as long as possible while still enhancing your décor. You can protect your investment by getting as many years as you can out of your flooring. This is done by allowing experts like us to repair minor faults and restore your flooring to pre-damaged conditions.
Looking for an affordable way to have a big impact on your interior design? Consider making improvements to the material that's already there by refurbishing the floor. There are so many reasons why refurbishing your flooring simply makes sense. Call us and we'll help you explore how floor refinishing can serve you.
Our Maryland Floor Refinishing Expert Services
Carpet Repair
Laminate Refurbishing
Vinyl Flooring Restoration
Tile Repair
Recent Articles
Tips On Making Decisions About Flooring
With so many differty types of floor materials available, it's no wonder homeowners often have trouble making decisions about what type of flooring they want to install. If you're planning to install new carpeting or hard floors in your house, everything is pretty much wide open…
Read More
6 Types Of Carpet Fibers For Your Maryland Home
Did you know there are differences in carpet fibers? Many people will pick out carpeting without knowing there are options. The type of carpet fiber forms the basis of how well the carpeting will stand up, what you can expect from it in terms of strength, how it feels under your feet, and how easy…
Read More