Expert Flooring Installation Services In Pikesville, MD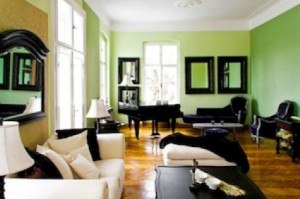 Are you needing a new floor installed or do you need repairs for your existing flooring? If so, you've found a flooring expert in Pikesville that can serve you with the best options in the industry.
With our twenty years of experience at your side, you'll have expert installers and floor repair persons in the area. Whether you need residential flooring or commercial flooring, we can accommodate your needs.
We have highly skilled and fully trained flooring technicians available for your every need, so just give us a call at the number below and we'll help you find and get whatever it is you're looking for.
Hardwood Floor Restoration in Pikesville
At Shore Side Carpet & Flooring, we understand just how important your hardwood flooring is to you. Whether you've just purchased your home or you've owned it for some time, the love of hardwoods means you want a floor that is both beautiful and durable.
Over time, the traffic in your home means the wood on the floor is often treated roughly. But hardwoods are made to withstand a lot of wear and tear, which is why so many people love this option in flooring.
At times, your hardwood will need to be completely replaced, but most often it can be restored and look just as beautiful (if not more) as it did before. Yet you'll know that all it took was a restoration effort by our professionals to give you many more years of enjoyment out of it.
Whether your Pikesville hardwood needs to be repaired or not, our experts can handle the complete restoration.
Pikesville Carpet Installation
Carpeting brings a luxury, warmth, and elegance to any room in your home. It is particularly loved in bedrooms where a cozy feeling is desired. Luxury carpeting means a luxurious feeling under the feet and is very durable and stain resistant. Whether you're interested in a high pile or low pile, high design or simple, we have you covered with the best in carpeting in Pikesville!
Laminate & Vinyl Flooring in Pikesville
Today's laminate and vinyl flooring options offer our customers both durability and beauty. New technologies have been developed to create luxurious flooring in this material that can mimic the look of other flooring structures. You can have a durable floor that looks like natural stone or your favorite hardwood, yet isn't as expensive to install.
At Shore Side Carpet & Flooring, we'll give you plenty of options to choose from with choices in color, texture, design, and more. Just give us a call and we'll help you find just the right vinyl or laminate to suit your needs!
See What Customers in Pikesville, MD are Saying About Us
Shore Side Carpet & Flooring is not rated in Pikesville yet! Check back soon for reviews and testimonials in Pikesville.
---
Recent Articles
6 Types Of Carpet Fibers For Your Maryland Home

Did you know there are differences in carpet fibers? Many people will pick out carpeting without knowing there are options. The type of carpet fiber forms the basis of how well the carpeting will stand up, what you can expect from it in terms of strength, how it feels under your feet, and how easy…

Style Watch 2018 – What's New With Flooring Trends

If you are someone who is concerned about your Maryland home being in fashion, then you are probably the type of person to watch for emerging style trends. What surprises many people is just how many options there are for exciting flooring looks, and how your own choices can drastically effect the finished appearance of…
If you are looking for a Pikesville, MD Flooring Company then please call 410-643-5000 or complete our

Online Request Form