Discover the Advantages of Partnering with Shore Side Carpet & Flooring for Premium Hardwood Flooring in Millersville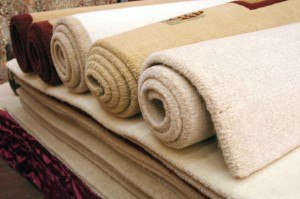 When it comes to upgrading your Millersville home or business with top-quality hardwood flooring, partnering with Shore Side Carpet & Flooring brings a host of remarkable benefits. Our reputation as the premier choice for hardwood flooring in Millersville is built upon a foundation of expertise, excellence, and customer satisfaction. With a commitment to delivering the finest in hardwood materials and craftsmanship, we offer more than just beautiful floors; we provide a transformative experience that elevates your space.
One of the standout advantages of choosing Shore Side Carpet & Flooring for hardwood flooring is our diverse selection of wood species, finishes, and styles. Whether you prefer the classic warmth of oak, the exotic charm of Brazilian cherry, or any other unique hardwood option, we have the perfect match to suit your Millersville property. Moreover, our team of dedicated professionals ensures a seamless and precise installation process, guaranteeing that your hardwood floors not only look stunning but also stand the test of time. Partnering with Shore Side Carpet & Flooring means investing in enduring beauty and functionality, making your Millersville space a testament to quality and craftsmanship.
Why We're the Unparalleled Choice for Carpet Installers in Millersville
In the heart of Millersville, our company has risen to become the top choice for carpet installation, and the reasons are crystal clear. What sets us apart is our unwavering dedication to delivering impeccable service and top-notch craftsmanship. With years of experience under our belt, our team of skilled professionals is well-equipped to transform your Millersville home or business with the perfect carpeting solution.
One key factor that distinguishes us as the premier carpet installers in Millersville is our commitment to personalized service. We understand that every project is unique, just like our clients' preferences. Whether you're seeking plush comfort for a cozy home environment or durable, stylish flooring for a bustling business space, we tailor our carpeting solutions to align perfectly with your needs. Our meticulous attention to detail and precision during the installation process ensures that your Millersville property not only looks fantastic but also offers lasting comfort and functionality. When you choose us as your carpet installers, you're choosing a team that prides itself on turning your flooring dreams into a reality, enhancing your Millersville space in a way that truly reflects your style and taste.
About Millersville
Millersville, nestled in the heart of Maryland, is a unique blend of suburban tranquility and accessibility to urban amenities. What makes Millersville truly special is its vibrant community and the diverse architectural styles that grace its neighborhoods. In this distinctive setting, Shore Side Carpet & Flooring stands out as the premier choice for hardwood flooring and more, thanks to its unwavering commitment to quality and craftsmanship.
Shore Side Carpet & Flooring understands that Millersville homeowners value not only the timeless beauty of hardwood flooring but also its durability. With an extensive range of hardwood options that cater to various tastes and styles, Shore Side Carpet & Flooring offers flooring solutions that perfectly complement the unique character of Millersville properties. Their team of experts ensures each installation is a seamless blend of elegance and functionality, making Shore Side Carpet & Flooring the go-to destination for those seeking top-tier hardwood flooring in Millersville. When you choose Shore Side Carpet & Flooring, you're choosing a partner dedicated to enhancing the aesthetic and value of your Millersville home with hardwood flooring, resulting in an enduring transformation that reflects the essence of this charming community.
Recent Articles
Tips On Making Decisions About Flooring
With so many differty types of floor materials available, it's no wonder homeowners often have trouble making decisions about what type of flooring they want to install. If you're planning to install new carpeting or hard floors in your house, everything is pretty much wide open…
Read More
6 Types Of Carpet Fibers For Your Maryland Home
Did you know there are differences in carpet fibers? Many people will pick out carpeting without knowing there are options. The type of carpet fiber forms the basis of how well the carpeting will stand up, what you can expect from it in terms of strength, how it feels under your feet, and how easy…
Read More