EXPERT FLOORING INSTALLATION SERVICES IN LUTHERVILLE, MD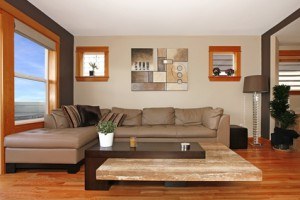 Expert flooring installation in Lutherville should mean you get the best in options and services when you need new flooring for your home. Your flooring installation professionals need to know how to work with every material available on the market, and need to know the proper installation techniques for each type.
Your professionals here at Shore Side Carpet & Flooring are standing by to help you with all your flooring needs, including new installations, refinishing, and repairs. Our pro's know all about floors and understand what it means to offer the best in customer service practices to our clients.
Whether you're wanting new carpeting or want to refinish your beloved hardwood floor, we're ready to help you accomplish your flooring goals!
Hardwood Floor Restoration in Lutherville
Hardwood floors are the classic floor style that so many people fall in love with. Finishes can be light to dark and materials can be of several choices that go with your architecture already present in your home.
Today's options offer even more choices than ever before, which means your hardwoods will serve you well no matter what type of home you live in. Whether your design elements are modern and eclectic or simple classic country, we have a hardwood you will love.
Lutherville Carpet Installation
Carpeting brings a luxury, warmth, and elegance to any room in your home. It is particularly loved in bedrooms where a cozy feeling is desired. Luxury carpeting means a luxurious feeling under the feet and is very durable and stain resistant. Whether you're interested in a high pile or low pile, high design or simple, we have you covered with the best in carpeting in Lutherville!
Laminate & Vinyl Flooring in Lutherville
If you're interested in a flooring option that's both durable and affordable, yet offers the look of natural stone or hardwoods, you've found in our laminate and vinyl flooring options here at Shore Side Carpet & Flooring.
Whether you need it for high traffic areas or areas like the bathroom where moisture resistance is important, the design and style of today's options are innumerable. Our Lutherville installation experts can install a great looking floor for you home made out of this quality material that will last you for years to come.
Finishing for the floor is normally manufactured into the material, which means it's not just a surface covering. This gives your new vinyl or laminate floor much more durability and longevity, which is what everyone is looking for. For the best options in vinyl and laminate, call our professionals here at Shore Side Carpet & Flooring, and we'll get you set up with a floor that looks great and lasts for years to come!
See What Customers in Lutherville, MD are Saying About Us
Shore Side Carpet & Flooring is not rated in Lutherville yet! Check back soon for reviews and testimonials in Lutherville.
---
If you are looking for a Lutherville, MD Flooring Company then please call 410-643-5000 or complete our

Online Request Form