Expert Flooring Installation Services In Howard County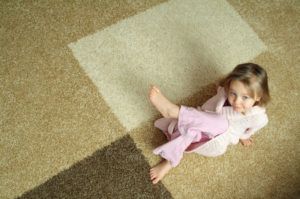 Are you looking for an expert flooring installation service here in the Howard County area? If so, you will be happy to know that the team of professionals here at Shore Side Carpet & Flooring offer all of the quality flooring services a homeowner could need.
Our Maryland Flooring company has been helping local homeowners with all of their flooring needs for over twenty years. Whether it's carpet, natural stone, hardwood, vinyl, or laminates, you can rest assured that our team of professionals will give you the high quality flooring installation and repairs you need at a price that won't break the bank. When you are looking for quality and affordable service from a company you can trust, look no further than the professionals at Shore Side Carpet & Flooring.
Howard County Carpet Installation
Carpeting can be both luxurious and comfortable when you find the right kind to install in your home. With the sheer amount of carpeting options available to homeowners today, you can find the durable and stain resistant carpeting you need without having to worry about living with a carpet that is dull, dingy, or just doesn't feel good. With so many options available today in terms of materials, colors, designs, styles, and textures, you can be guaranteed to find the carpeting option that is perfect for your home and perfectly suited to your needs. Whether you are looking for carpeting to cover up the high traffic areas of your home, to make your guest room a little more cozy, or just looking to enhance the color and comfort of the various rooms in your home, we have all the options you could ever need here at Shore Side Carpet & Flooring.
Give us a call today and we would be happy to answer any questions you may have about our services or carpeting installation and repair in general. Our team of professionals are always standing by and ready to help.
Floor Refinishing In Howard County
Besides carpeting, no matter what the surface of your home's flooring, it is going to need refinishing at some point or another. Oftentimes, this is going to involve the stripping off of the sealant, making repairs, sanding if your floors are hardwood, and re-staining and re-sealing. For natural stone flooring, you might just need some simple stripping and re-sealing, but for other types of flooring, the process can be a little more complicated. No matter what type of flooring material you have in your home, you can rest assured that the professionals at Shore Side Carpet & Flooring have the experience and skill necessary to professionally refinish your floors and getting them looking like new again. With over two decades of experience in the industry, you know you are getting a team that knows how to make sure a job is done right and done right the first time. You can always count on the professionals at Shore Side Carpet & Flooring to deliver results that you can continue to enjoy for a long time to come.
See What Customers in Howard County, MD are Saying About Us
Shore Side Carpet & Flooring is not rated in Howard County yet! Check back soon for reviews and testimonials in Howard County.
---
If you are looking for a Howard County, MD Flooring Company then please call 410-643-5000 or complete our

Online Request Form