Harwood Flooring Company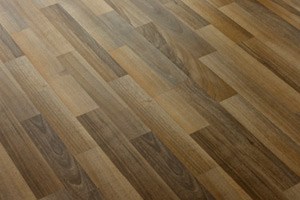 When it comes to finding just the right Harwood flooring company, you have to feel confident that you are making the right choice. If you have done any research already then you should already know the Shore Side Carpet & Flooring name. For more than two decades we have been doing whatever it takes to take the best care possible of our local customers.
We are known for going above and beyond when it comes to craftsmanship and customer care. We work with each client every step along the way, to ensure that you understand your options as well as the work we are doing. It is your home, your money and your project so it only makes sense that you should know what you are getting. It is important to us that you love the final look of your home and the work that we do for you.
There is no way you can create the look and feel that you want without working with a trusted and reputable expert. You don't want to have to try to take on this type of job on your own or work with anyone that is less than reputable. Give us a call today and let us work with you to get started on your home, and it can all start with your estimate right now.
Harwood Carpet Installation
For many homeowners, there is still no better choice to make than carpeting for their floors. This can be an ideal choice especially for anyone with children because it creates a safer space for them to walk and play on. But choose the wrong company and you could end up stuck with carpeting that you hate or that is installed wrong. Trust in the Shore Side Carpet & Flooring team to take care of the job for you and give us a call today and let's get started.
Harwood Floor Refinishing
For other people, the look and feel of hardwoods cannot be beat. The down side is that it can begin to look weathered and worn from just daily traffic and wear and tear. Taking care of refinishing is one of the best ways you can help to improve the look. By working with the Shore Side Carpet & Flooring team you can rest assured that you are getting the finest in refinishing in order to make your floors look as good as new again.
Let us work with you to take care of creating the look that you want for your home. When it comes to your Harwood flooring service needs, we can take care of the work that you need done. We look forward to working with you.
See What Customers in Harwood, MD are Saying About Us
Shore Side Carpet & Flooring is not rated in Harwood yet! Check back soon for reviews and testimonials in Harwood.
---
Recent Articles
Style Watch 2018 – What's New With Flooring Trends

If you are someone who is concerned about your Maryland home being in fashion, then you are probably the type of person to watch for emerging style trends. What surprises many people is just how many options there are for exciting flooring looks, and how your own choices can drastically effect the finished appearance of…

Choosing the Right Carpet for Your Home

Carpet can provide an attractive, lush, and cozy addition to just about any room in your home. This flooring option is often a much more affordable alternative to wood and tile floors, and helps create a warmer environment, with much greater noise reduction than you will see with these other options. Carpets also have the…
If you are looking for a Harwood, MD Flooring Company then please call 410-643-5000 or complete our

Online Request Form