Expert Flooring Installation Services In Grasonville, MD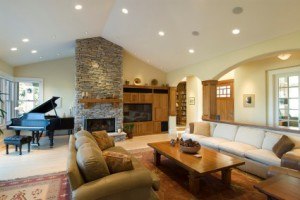 When you need a new floor or need repairs to your existing floor here in Grasonville, it's not always easy to find a company who takes the time to offer you the best customer service. At Shore Side Carpet & Flooring, our focus is always on what our customers need and desire when it comes to their flooring options.
If you just need your floor stripped and resealed or you need your old hardwood replaced, we can help you with your flooring projects. Do you need new carpeting? Carpet replacement and new installations happen every day, but when you need yours you need the installation to be done perfectly with the right padding so it looks even better than you imagined it would.
Whether you need carpeting or custom luxury stone options, we have you covered with our huge selection of flooring options. And remember, our focus is on you, not on our own interests.
We know that in order to keep our great reputation, we need to give the best customer service in the area. For the best in the industry, just call the number below and let us show you what we can do for you.
Hardwood Floor Restoration in Grasonville
Hardwood floor restoration takes experience and skill to handle the materials right and keep that gorgeous looking floor alive. Depending on your floor, there are different techniques that need to be used to do the restoration. We'll always give you an honest evaluation of your flooring, and never try to have you replace it when it can be restored effectively.
For a company you can trust for your hardwood restoration, choose our Grasonville flooring experts and you can't go wrong!
Grasonville Carpet Installation
Carpeting feels so good under the feet, especially when it's made of materials that are luxurious and durable like they are today. There are so many options available that it's easy to get lost when you're looking at carpeting choices. But that can be the fun of it, when you finally settle on one you know is going to look great in your home.
Your new carpet will bring warmth and a sophisticated element to your home, whether it's installed in just one room or the whole house. Today's options mean you can get just about any standard of luxury you desire and the color and style options are almost unlimited.
Laminate & Vinyl Flooring in Grasonville
Laminate or vinyl flooring is at the top of many homeowner and business owner's list of great flooring choices. That's because the material is manufactured today to stand up to years of abuse, with infused finishes that last well beyond the vinyl and laminates of the past.
With this option for flooring, you'll also be able to mimic the look of natural stone or hardwoods, yet not have to care for them the same way. They are easy to clean and are the most affordable options available.
See What Customers in Grasonville, MD are Saying About Us
Shore Side Carpet & Flooring is not rated in Grasonville yet! Check back soon for reviews and testimonials in Grasonville.
---
Recent Articles
Is Hardwood Flooring Right for You?

Hardwood flooring lends a home an atmosphere of elegance as well as extra durability that tiles and carpeting cannot match. Although it may be a bit more expensive, it is a definite home upgrade, as authentic wood creates a relaxing yet sophisticated ambiance as well as increases the value of your home. There are many…

Professional Hardwood Flooring Installation Over Concrete

Hardwood floors are the right choice for many homeowners. They come in a wide variety of wood species, grains, and stains for a unique finish. Hardwood flooring feels great under the feet and looks fabulous in any home. If you are a hardwood flooring lover as so many are, you may be wondering if it…
If you are looking for a Grasonville, MD Flooring Company then please call 410-643-5000 or complete our

Online Request Form