Glenwood Flooring Company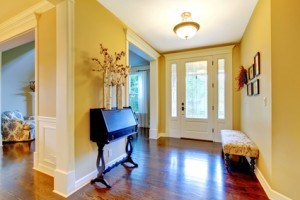 One of the responsibilities you have as a homeowner is to find a Glenwood flooring company in order to address tasks like carpeting and hardwood flooring service. But this should not mean just settling for any company there is. At Shore Side Carpet & Flooring, we have been the name locals call on for all of this service and more, for more than two decades now. When it comes to the finest in quality workmanship and customer service, you can count on us.
Our goal is never to just settle for good enough when it comes to the service we provide; we aren't satisfied with the completion of the job until you are. For the highest quality of materials, service and even affordable pricing, you can rely on us. This means that we can also help answer any questions you may have about the process; we believe in keeping our customers in the loop about the work they are getting done for their own home.
There is just no way you can get the results you expect by settling and working with a less than reputable company. Too many so-called professional contractors cut corners in order to try to lower their costs, but all this really does is compromise the overall quality of the job they do for you. Let us take care of improving the look for you without putting quality at risk. You can have both superior quality and affordable pricing when you work with Shore Side Carpet & Flooring.
Glenwood Carpet Installation
There are plenty of reasons people opt to go with Glenwood carpeting, such as comfort as well as a variety of styles and colors. Not to mention it works well for sound absorption. Plus, this is one of the least costly methods you can repair and replace when the need arises. But the job you get done is only as good as the company you work with to get the work done. Rely on our team to help get the job done.
Glenwood Floor Refinishing
Of course there is also a lot to love about wood flooring as well. The only real problem is that it can begin to look so rundown, which also impacts the overall property value of your home. Let us work with you to help with refinishing your wood floors so you can truly enjoy them for years to come. When it comes to your Glenwood flooring service needs, we can take care of the work that you need done. We look forward to working with you so give us a call today.
See What Customers in Glenwood, MD are Saying About Us
Shore Side Carpet & Flooring is not rated in Glenwood yet! Check back soon for reviews and testimonials in Glenwood.
---
Recent Articles
6 Types Of Carpet Fibers For Your Maryland Home

Did you know there are differences in carpet fibers? Many people will pick out carpeting without knowing there are options. The type of carpet fiber forms the basis of how well the carpeting will stand up, what you can expect from it in terms of strength, how it feels under your feet, and how easy…

Hardwood Flooring 101: How To Make The Most of Your Floors

A considerable amount of time and research should be done before you ever invest in hardwood floors. The key thing to remember is that hardwood completely transforms your room in a way that distinguishes it from other types of flooring. Most homeowners have a general understanding of the kind of look they're trying to achieve…
If you are looking for a Glenwood, MD Flooring Company then please call 410-643-5000 or complete our

Online Request Form