Expert Flooring Installation Services in Clarksville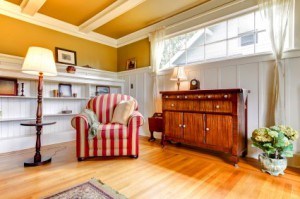 Your home's flooring has a huge effect on its appearance and its comfort, so keeping your flooring in great shape is a major priority to you. At Shore Side Carpet & Flooring, our Clarksville flooring installation and repair experts understand that great flooring is a crucial part of any great home, and we'll be able to provide you with quality work and superior customer service. Whether you're in need of restoration or refinishing services, or you need a brand new installation for any type of flooring, our professionals will always be ready to assist you.
All of our professionals are licensed, trained, and extensively experienced, so we'll be able to guarantee that you'll be working with a professional you can trust. We'll do whatever it takes to make sure that you're completely satisfied with all of the products and services that we provide, and we'll keep your flooring in the best condition possible at all times.
Call us today to schedule your appointment, or to ask any questions you have about the services that we provide, and we'll be looking forward to assisting you.
Hardwood Flooring Installation and Restoration in Clarksville
Hardwood flooring is attractive and comfortable, and installing quality hardwood floors in your Clarksville home can immediately raise your property's resale value. Our professionals specialize in hardwood flooring installations and we'll be able to work with you to select the best hardwood materials for your home, then we'll provide you with a high quality installation. We've been working with homeowners in the area for over twenty years, and we look forward to adding you to a long list of satisfied customers.
If you have hardwood floors in your home that have become worn out in appearance or quality, our professionals can provide you with any restoration or refinishing services you need. We'll help you keep your hardwood floors attractive and in great condition at all times.
Clarksville Vinyl and Laminate Flooring
Laminate and vinyl flooring are two of the most durable materials there are, and they're an excellent choice for bathrooms, kitchens, or any other rooms in which moisture may easily damage other types of flooring. Our professionals can work with you to decide on vinyl or laminate flooring products that are right for your Clarksville home, then we'll provide you with a professional installation that will guarantee that your floors are long-lasting and totally attractive.
Our vinyl and laminate flooring products are available in a wide variety of styles and designs, and we'll be able to help you find the perfect options for any room in your home.
See What Customers in Clarksville, MD are Saying About Us
Shore Side Carpet & Flooring is not rated in Clarksville yet! Check back soon for reviews and testimonials in Clarksville.
---
If you are looking for a Clarksville, MD Flooring Company then please call 410-643-5000 or complete our

Online Request Form