Expert Flooring Installation Services In Anne Arundel County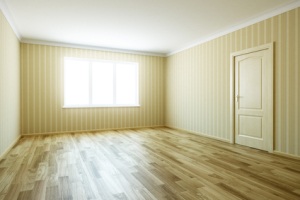 When you need flooring for your new home in Anne Arundel County, or are just looking for high quality flooring repairs, you are going to want the name of a Maryland Flooring company who will be able to provide you the customized service you need, and the personal service you deserve. No other company in the area cares for its customers like the professionals at Shore Side Carpet & Flooring.
Here at Shore Side Carpet & Flooring, we know how important your hardwood, natural stone, and carpeted floors are to you and to your home. We take pride in the fact that by helping you to keep your quality flooring in great condition, we can also help ensure that your home stays comfortable and continues to look amazing. Because of our dedication to helping our customers keep their homes looking their best, we offer a highly versatile selection of quality Anne Arundel County flooring options to serve your specific needs no matter which flooring type or style you currently have or are looking to have installed.
Whether it is natural stone, vinyl, marble, granite, limestone, or Terrazo, it is important to make sure that your flooring is made from something durable, and long lasting while also helping to enhance the aesthetic of your home's interior design. With over twenty years of experience in the business, the team of professionals at Shore Side Carpet & Flooring are the name to trust for all of your Anne Arundel County flooring needs.
Hardwood Flooring Installation In Anne Arundel County
Hardwood flooring is one of the most popular flooring options for homeowners here in Anne Arundel County, and it's easy to see why. Hardwood flooring is a wonderful flooring choice for high and low traffic areas of the home alike, and helps to give the home a more warm and cozy feeling. The natural beauty of hardwood flooring can make your home welcoming and comfortable, and there are options out there that can match or compliment almost any architectural design there is. From Victorian to modern, there is a variety of hardwood flooring styles and finishes that are sure to please.
Hardwood Flooring Restoration In Anne Arundel County
Our team of professionals here at Shore Side Carpet & Flooring understand how important your hardwood floors are to the function and design of your home. One of the main benefits to having hardwood flooring in your home is because of their beauty and longevity, and when they are no longer displaying those qualities, it might be time to let our team of experts help you get them back to their former glory. No matter what type of wood your hardwood floors may be composed of, our team of hardwood flooring restoration experts can provide you with the repairs you need to ensure that your flooring will keep looking beautiful and strong now and for many years to come.
See What Customers in Anne Arundel, MD are Saying About Us
Shore Side Carpet & Flooring is not rated in Anne Arundel yet! Check back soon for reviews and testimonials in Anne Arundel.
---
If you are looking for a Anne Arundel County, MD Flooring Company then please call 410-643-5000 or complete our

Online Request Form