Expert Flooring Installation Services In Dundalk, MD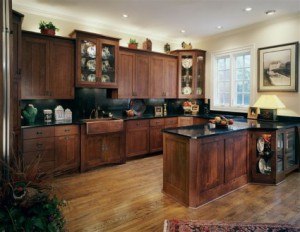 When you need flooring for your new home in Dundalk, or you need quality flooring repairs, you'll want a company who will give you the personal service you deserve. Not all companies care for their customers the way we do here at Shore Side Carpet & Flooring!
We know how important your hardwoods, natural stone, and carpeting are to ensure your home is comfortable and fabulous looking. Which is why we offer a versatile selection of quality Dundalk flooring options to serve you no matter which flooring type or style you choose.
Be it natural stone, vinyl, marble, granite, limestone, or Terrazo, your flooring needs to be durable, long lasting, comfortable, and aesthetically pleasing to the design of your home. Our twenty years in the industry can serve you well when you need an expert for your flooring needs.
Hardwood Floor Installation in Dundalk
Hardwoods always make an excellent floor whether you need it for high traffic areas or not. It's a beautiful flooring option that many homeowners love.
The beauty of hardwoods make your home welcoming and comfortable and can match just about any architectural design there is. From Victorian to modern and eclectic, our hardwoods come in a variety of types and finishes that will serve you well.
Hardwood Floor Restoration in Dundalk
Your hardwood floor is important to you, and we understand that here at Shore Side Carpet & Flooring. Hardwood floors are meant to last, and are one of the most popular flooring choices for those who enjoy the luxury and beauty of wood.
Your hardwood floor may be composed of one of many different types of hard woods. And when you need repairs made, you need to ensure the wood can be matched well and that the repaired area looks great. Sometimes the entire floor needs to be replaced, but many times the surface can be treated with techniques that restore it without replacement.
Our expert Dundalk hardwood floor restoration specialists will take care of your hardwood floor, ensuring you have the best looking floor once again!
Laminate & Vinyl Flooring in Dundalk
Laminate and vinyl are great options for your Dundalk home where high traffic and moisture resistance are needed. They are common flooring choices for bathrooms where it's common for water drips and high humidity.
Today's materials are more durable than they've ever been before, and finishes and styles more abundant. In fact, you can get vinyl in just about any style to mimic the look of natural stone and hardwoods. Give us a call at the number below to discover your options.
See What Customers in Dundalk, MD are Saying About Us
Shore Side Carpet & Flooring is not rated in Dundalk yet! Check back soon for reviews and testimonials in Dundalk.
---
Recent Articles
Is Hardwood Flooring Right for You?

Hardwood flooring lends a home an atmosphere of elegance as well as extra durability that tiles and carpeting cannot match. Although it may be a bit more expensive, it is a definite home upgrade, as authentic wood creates a relaxing yet sophisticated ambiance as well as increases the value of your home. There are many…

Tips for Picking the Perfect Carpeting

Picking the right carpet for your Maryland home starts with selecting the right flooring expert to work with. Having a reputable professional to partner with assures you that you will get the input and feedback needed, to make the best choices. At Shore Side Carpeting & Flooring, we are honored to be the local leading…
If you are looking for a Dundalk, MD Flooring Company then please call 410-643-5000 or complete our

Online Request Form