The Best Reasons to Partner with Shore Side Carpet & Flooring for Quality Hardwood Flooring in Deale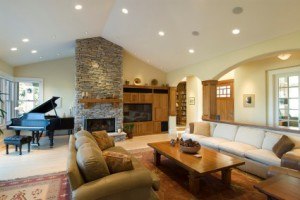 When it comes to elevating your living space or business in Deale, selecting Shore Side Carpet & Flooring for quality hardwood flooring is an investment that brings a multitude of advantages. What distinguishes Shore Side Carpet & Flooring as the ideal choice for hardwood flooring in Deale is a combination of expertise, dedication to excellence, and a commitment to exceeding customer expectations. We take pride in offering hardwood flooring that not only enhances the visual appeal of your Deale property but also stands the test of time.
One of the most compelling reasons to partner with Shore Side Carpet & Flooring is our extensive range of hardwood options. From the timeless elegance of oak to the exotic allure of Brazilian cherry, we offer a diverse selection of wood species and finishes to match your unique style and requirements. Moreover, our team of seasoned professionals ensures that every installation is carried out with meticulous precision. This means not only do you get stunning hardwood flooring, but you also benefit from the durability and functionality that Shore Side Carpet & Flooring guarantees. When you choose us for your Deale hardwood flooring needs, you're choosing a partner committed to transforming your space into a timeless showcase of elegance and sophistication.
Leading the Way as Deale's Premier Carpet Installers
Shore Side Carpet & Flooring has earned its esteemed reputation as the foremost choice for carpet installation in Deale, and it's no secret why. What sets us apart and solidifies our position as the top carpet installers in Deale is our unwavering commitment to providing exceptional service and unparalleled craftsmanship. With a wealth of experience in the industry, our team of skilled professionals ensures that your carpet installation project is executed with precision, transforming your Deale space into a haven of comfort and style.
At Shore Side Carpet & Flooring, we understand that every carpet installation project is unique, and we take pride in tailoring our solutions to meet your specific needs and preferences. Whether you seek plush luxury for your home or durable, elegant flooring for your business, we have the expertise and an extensive range of options to deliver the perfect solution. Our meticulous attention to detail during the installation process ensures that your Deale property not only looks stunning but also provides lasting comfort and functionality. Choosing Shore Side Carpet & Flooring as your carpet installers means choosing the very best in Deale for quality, service, and a transformative experience that exceeds your expectations.
About Deale
Nestled along the Chesapeake Bay, Deale, Maryland, boasts a unique charm with its maritime heritage, stunning water views, and a close-knit community. What makes Deale truly special is its fusion of waterfront beauty and a serene, small-town atmosphere. In such an exceptional setting, Shore Side Carpet & Flooring shines as the top choice for hardwood flooring and more, thanks to its unwavering dedication to craftsmanship and personalized service.
Deale homeowners value quality, and Shore Side Carpet & Flooring delivers precisely that. With a diverse range of hardwood options to match the varying tastes and styles found in Deale's distinctive homes, Shore Side Carpet & Flooring offers flooring solutions that not only enhance the aesthetics of your property but also embrace the community's love for enduring quality. Their team of experts takes pride in ensuring that each installation seamlessly blends elegance and functionality. When you choose Shore Side Carpet & Flooring for hardwood flooring in Deale, you're not just investing in beautiful floors; you're choosing a partner dedicated to enhancing the essence of this unique community and turning your Deale space into a timeless showcase of style and sophistication. Call now for hardwood flooring and carpet in the Deale area.
Recent Articles
Tips On Making Decisions About Flooring
With so many differty types of floor materials available, it's no wonder homeowners often have trouble making decisions about what type of flooring they want to install. If you're planning to install new carpeting or hard floors in your house, everything is pretty much wide open…
Read More
6 Types Of Carpet Fibers For Your Maryland Home
Did you know there are differences in carpet fibers? Many people will pick out carpeting without knowing there are options. The type of carpet fiber forms the basis of how well the carpeting will stand up, what you can expect from it in terms of strength, how it feels under your feet, and how easy…
Read More