Chesapeake Beach Flooring Company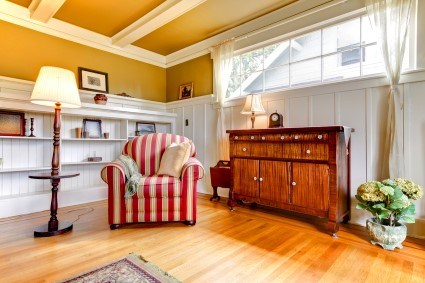 The point of finding and hiring a Chesapeake Beach flooring company for your home is making sure it is one that you can rely on for the best in quality workmanship. So it is essential that you only work with a company that is dedicated to offering the best in the service you get, from the hard work that gets done to the customer care behind it all. For more than two decades now the Shore Side Carpet & Flooring company has been the one that locals rely on.
We truly are committed to going above and beyond when it comes to how we take care of all of our customers. We can work with you in order to ensure that you get the finest of everything that goes into taking care of your home. This of course includes making sure you understand what we are doing each step of the way. It is your home, your money and your project so it only makes sense that you work with a company that lets you know what is happening along the way.
It just is not going to be possible to get the final look you want if you try to take care of your project on your own, or if you hire a company that doesn't provide people with the quality work they should. The last thing you want to do is end up investing the time or money into a project like this and end up disappointed with the results. Get in touch with the Shore Side Carpet & Flooring team today and let's focus on your project.
Chesapeake Beach Carpet Installation
It is logical that plenty of homeowners still turn to carpeting for creating the ideal look and feel inside your home. Over the years carpeting has changed so much and there are so many great options now, from color and texture, and you can make your home look amazing. Rely on the Shore Side Carpet & Flooring team to take care of the work for you and you are guaranteed to love the final look once your job is done.
Chesapeake Beach Floor Refinishing
Hardwoods are still one of the most popular choices as well. Nothing can match the overall look and feel of this material choice for flooring. Over time though wood begins to look unappealing so you need our pros to take care of refinishing for you.
We will work with you to improve your home and be there for all of your Chesapeake Beach flooring service needs. We look forward to having the chance to work with you. Give us a call today and let's begin.
See What Customers in Chesapeake Beach, MD are Saying About Us
Shore Side Carpet & Flooring is not rated in Chesapeake Beach yet! Check back soon for reviews and testimonials in Chesapeake Beach.
---
Recent Articles
How Hardwood Refinishing Can Enhance Your Home's Appearance

Hardwood is one of the most popular flooring materials in any kind of home. They're versatile, durable, and they can add enjoyment and attractiveness to any living space. The natural warmth and grain of hardwood has virtually no competition, but it takes some maintenance to keep your hardwood floors looking their best, and sometimes, you…

Choosing the Right Carpet for Your Home

Carpet can provide an attractive, lush, and cozy addition to just about any room in your home. This flooring option is often a much more affordable alternative to wood and tile floors, and helps create a warmer environment, with much greater noise reduction than you will see with these other options. Carpets also have the…
If you are looking for a Chesapeake Beach, MD Flooring Company then please call 410-643-5000 or complete our

Online Request Form