Professional Flooring Services In Catonsville, MD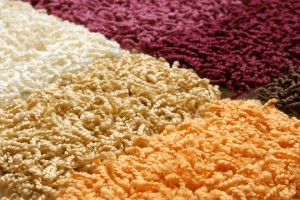 Shore Side Carpeting & Flooring is the Catonsville premier carpeting and flooring sales & installation company where you'll find quality products and expert workmanship. We strive to offer Catonsville the largest selection of flooring that is durable and affordable. Our flooring experts are professional trained and highly experienced.
If you are looking for new carpeting, hardwoods, vinyls, or laminates for your Catonsville floor, give our experts a call. We'll help you find just what you need for a beautiful home with a floor that lasts.
Shore Side Carpeting & Flooring also offers floor refinishing and hardwood restoration. We can take a look at your Catonsville flooring and give you a great quote you'll love. Many floors can be restored or refinished instead of replacing.
Having a great floor in your Catonsville home is the best way to bring about a new look. Whether you are planning on refinishing, restoring, or installing new, Shore Side Carpet & Flooring is your Catonsville go-to sales and installation team.
Quality Hardwood Flooring For Catonsville
The beauty of natural hardwood flooring enhances any Catonsville home. If you love nature, then hardwoods are the way to go when you're choosing your floor materials. Have you seen today's bamboo flooring options? If not, you're missing out on some incredible aesthetics for your home. They are also highly durable and great for any room in your Catonsville home.
Cork is also a fast riser in favorites for homes, though they've been used in the commercial market for decades. This material is also durable when taken care of properly and is great for low impact standing and walking. Call Catonsville's Shore Side Carpet & Flooring to see some great samples.
Exceptional Carpeting For Your Catonsville Home
Today's carpeting is made more durable and stain resistant than ever before. Manufacturers have learned that homeowners in Catonsville and across the country are interested in the better quality flooring that can be found in commercial carpeting. Dense, strong fibers that feel soft under the feet are highly desirable for many homeowners. There's nothing like awaking in the morning and planting your feet on a soft, plush carpet!
Catonsville Hardwood Floor Refinishing & Restoration
When it comes to your laminate, vinyl, and hardwood flooring, there are many times it can be refinished or restored instead of replaced. Our experts at Shore Side Carpet & Flooring can take a look at your Catonsville hardwood floor and advise you on whether or not it can be restored or refinished. This is a much more affordable option and can also bring in a great change for your Catonsville home. Let us restore your floor for a beautiful new finish.
See What Customers in Catonsville, MD are Saying About Us
Shore Side Carpet & Flooring is not rated in Catonsville yet! Check back soon for reviews and testimonials in Catonsville.
---
Recent Articles
Tips for Picking the Perfect Carpeting

Picking the right carpet for your Maryland home starts with selecting the right flooring expert to work with. Having a reputable professional to partner with assures you that you will get the input and feedback needed, to make the best choices. At Shore Side Carpeting & Flooring, we are honored to be the local leading…

Will New Flooring Be Part of Your Remodeling Project

Whether you are remodeling or building an addition to your home, part of the process will be making decisions about new flooring. In fact, your entire home improvement project might be installing new flooring in some part of your house. You may be considering replacing the old, worn flooring with a newer version of the…
If you are looking for a Catonsville, MD Flooring Company then please call 410-643-5000 or complete our

Online Request Form