Bel Air, MD Flooring Company & Carpet Installers You Can Trust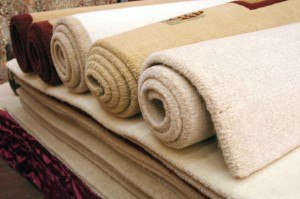 If you've been thinking about changing or flooring installation for your Bel Air, Maryland home, you'll be amazed at what we can do for you at Shore Side Carpet & Flooring. Today, you have more in the way of durability for all types of flooring. Vinyl composites strengthen the material, giving you durability that's hard to match in older flooring types.
Carpeting is better with more stain resistance and is of better quality when you go with our professional advice in options that give you more for your money. Beautiful colors and stains in bamboo and cork are available that look amazing in homes.
Whereas commercial property owners have known the high quality and durability of bamboo, homeowners are just now figuring out how great it is for their homes. Let us help you pick out and install the right flooring for your Essex home!
New Carpet Installations & Carpet Replacement In Bel Air
When you have or need carpeting, come to our professionals at Shore Side Carpet & Flooring where your options in carpet come from quality manufacturers. We work with many of the best carpeting manufacturers in the business to deliver quality, durable, and beautiful floors for Bel Air homes. We know our customers expect the best from us, so we're sure to offer only the best in carpet, padding, and installations.
Bel Air Hardwood Flooring Installations
Beautiful hardwood floors can magnify your home's aesthetic appeal. Hardwoods make your home warm and inviting, and offer you a durable floor that will last for years. Today, you have more options in hardwoods and composites than you ever have had in the past.
From traditional wood types like maple and oak to new styles in bamboo and cork, you have the best quality options from Shore Side Carpet & Flooring in Bel Air. Located nearby in Chester, we can bring the look you want in hardwoods into your home that look stunning and beautiful for years to come.
Hardwood Floor Refinishing & Restorations For Bel Air Homes
Your Bel Air home's existing hardwood flooring may be able to be fully restored. Our experts at Shore Side Carpet & Flooring can assess your hardwood floor to see if it can be refinished. If your hardwood floor still has life left in it, we can professionally restore it to a beautiful finish. Take care to hire a professional company with your hardwood floors. The last thing you want is to have your wood destroyed by someone who isn't skilled enough to handle your hardwood floor restoration.
Whether you're looking for tile, carpet, vinyl, composites, laminates, or natural stone, our experts at Shore Side Carpet & Flooring can install your choice for your beautiful Bel Air Home that will look lovely!
See What Customers in Bel Air, MD are Saying About Us
Shore Side Carpet & Flooring is not rated in Bel Air yet! Check back soon for reviews and testimonials in Bel Air.
---
If you are looking for a Bel Air, MD Flooring Company then please call 410-643-5000 or complete our

Online Request Form