Expert Flooring Installation Services In Baltimore County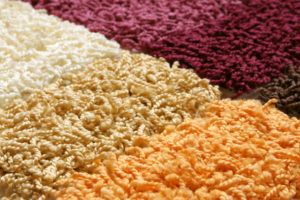 Are you in desperate need of having new flooring installed or just looking for repairs for your existing flooring in Baltimore County? If so, then you're in luck. When you are looking for the best name in Baltimore County flooring installations and repairs, look no further than the professionals at Shore Side Carpet & Flooring. Our Maryland Flooring team  are highly experienced in the industry, and can serve you with all of the best services and options available on the market today.
With over twenty years of experience in the field, you can rest assured that when you hire us for your service, you are getting a team of highly experienced and highly professional technicians who will make sure the job is done right the first time. We take great pride in the quality service we are able to deliver to all of our Baltimore County customers, and take special care that we never let anything slip through the cracks when it comes to our service. Whether you are looking for installation or repair service for your residential home or your commercial property, we are fully capable to accommodate your needs.
When you are looking for a team of highly skilled and fully trained flooring technicians that can help you with all of your flooring needs, no matter how big or small, just give us a call and let us help you with what you're looking for.
Hardwood Floor Restoration In Baltimore County
At Shore Side Carpet & Flooring, we understand how significant an investment the hardwood flooring for your home is. Whether you just bought your home, or you have been living in it for years, we understand your desire to keep your hardwood floors durable and looking beautiful, no matter how old they are.
Due to the rough treatment your home's hardwood floors receive over time, it will inevitably begin to show its age. Luckily, hardwood flooring is made to withstand this kind of treatment, which is part of makes it such an attractive flooring option. However, over time your hardwood flooring will inevitably need to be refinished, and possibly even completely replaced. Professional hardwood restoration services can help you bring new life back into your old hardwood floors and bring them back to their original beauty.
Baltimore County Carpet Installation
The right type of carpeting can bring a level of luxury, warmth, and elegance to almost any room in your home. This can be particularly wonderful in rooms where a cozy feeling is important to its function, like that of a bedroom. Luxury carpeting can give your room a soft and warm feeling under your feet, while also providing you with a durable and stain resistant flooring option. Whether you are looking for high or low pile, simple or elaborate design, our team of professionals have you covered with the best carpeting options available in Baltimore County.
See What Customers in Baltimore, MD are Saying About Us
Shore Side Carpet & Flooring is Rated: 5 / 5
based on this 1 happy customer review.
---
"I LOVE MY FLOOR and IM GLAD I HAD THE CHANCE TO MEET THEM FROM SHORE SIDE FLOORING AN I WOULD ALSO LIKE TO TELL MR. RON FOR THE GREAT JOB HE DONE A TWO MAN JOB AN ONE MAN DID IT THANKS SHORE SIDE FLOORING AN CUDO'S MR RON"
If you are looking for a Baltimore County, MD Flooring Company then please call 410-643-5000 or complete our

Online Request Form