Professional Flooring & Carpet Installation & Repairs In Baltimore City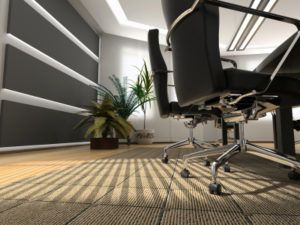 When you are looking for new flooring options for your home in the Baltimore City area, look no further than Shore Side Carpet & Flooring. Our team of technicians are highly skilled and experienced, and we only deliver the highest quality, stunning, and most beautiful floors to all of our customers. From gorgeous hardwood floors to durable vinyl, luxurious carpeting, and classic natural stone, we will help you enhance the beauty and function of your home. The first step you need to take is to call the pros at Shore Side Carpet & Flooring today.
When you are looking to update your Baltimore City home, there is no better way than to invest in a new high quality flooring or to have your old flooring brilliantly restored. Updating your home can be a great way to help increase its value and increase the level of comfort and enjoyment it provides to you and your family. Our Maryland Flooring company has all the latest and greatest flooring options from all of the leading manufacturers in the industry, so give us a call today and let us help you transform your home.
Give us a call today to schedule your appointment, or if you have any questions about our services or flooring in general. Our team of experienced technicians are always standing by and would love to answer any questions you may have.
Carpet Installation & Replacement In Baltimore City
When it comes time to take out the old carpet and bring in the new, you want to go with a professional you can trust to get the job done, and get it done correctly and in a timely fashion. Here at Shore Side Carpet & Flooring, we can help advise you on the best options in padding and quality carpeting to perfectly suit all of your needs and those of your family. New carpet can bring a level of warmth and comfort to almost any room in the house, all while adding to the visual appeal and the value of your home. When it comes time to replace your old carpet, it just doesn't pay to replace it with a low quality carpet option you may find at a discount carpet store, make sure you are getting the carpeting option that combines the best of quality and performance, and is perfectly suited to the function you need it for. Whether you are looking for a carpeting option for the high traffic areas of your home, or just a tasteful accent piece, let our team of professionals show you all of the high quality options available to you. 
Baltimore City Hardwood Flooring Installations
When you are looking for a gorgeous new hardwood flooring installation for your Baltimore City home, go with the team of quality and reliable experts at Shore Side Carpet & Flooring. With so many options available to you when it comes to hardwood flooring installation, trust our team of experts to help you find the perfect hardwood flooring option for your home. No matter what type, finish, plank style, or stain of hardwood flooring you are in the market for, our team of professionals can help you find what you are looking for and install it for you in a way that guarantees you will be able to enjoy its functionality and beauty for years to come.
See What Customers in Baltimore, MD are Saying About Us
Shore Side Carpet & Flooring is Rated: 5 / 5
based on this 1 happy customer review.
---
"I LOVE MY FLOOR and IM GLAD I HAD THE CHANCE TO MEET THEM FROM SHORE SIDE FLOORING AN I WOULD ALSO LIKE TO TELL MR. RON FOR THE GREAT JOB HE DONE A TWO MAN JOB AN ONE MAN DID IT THANKS SHORE SIDE FLOORING AN CUDO'S MR RON"
If you are looking for a Baltimore City, MD Flooring Company then please call 410-643-5000 or complete our

Online Request Form