YOUR RESOURCE FOR TOP QUALITY CARPET SALES AND INSTALLATION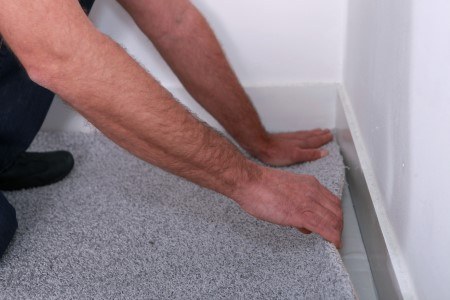 Carpet is the most popular and common flooring in the United States. That is because it is extremely affordable and easy to install. Aside from the economic advantages, it also helps keep your home warmer because it adds thermal resistance, is extremely versatile from a design standpoint, has the lowest levels of VOC emissions of any flooring type, reduces noise and provides padding for slips and falls. It is no wonder that people in Maryland, as well as the rest of the country, choose carpeting.
Shore Side Carpet & Flooring has over twenty years of experience in the flooring business and in that time we've developed relationships with the finest manufacturers around. That means we have a vast selection of superior quality and beautiful carpeting to choose from. The best part is, we have a showroom, or we can bring the selection to you. If you are looking for new flooring options, we'll send a design consultant to you, armed with samples and ideas, so you can see firsthand what new carpeting looks like right next to your current interior design. That is why we are the number one choice in Maryland for quality carpeting.
Smart Strand Carpet
SmartStrand is the ONLY carpet with built-in stain and soil resistance that will NEVER wear or wash off. Here are some of its most notable benefits:
Superior durability and softness for peace of mind and comfort
Lifetime stain and soil resistance that's built in, not sprayed on
Protection that will never wear or wash off like other carpets
Easy to clean with water or mild detergent
Environmentally friendly, because it's made in part from renewable resources
Smart Strand Silk Carpet
SmartStrand Silk with DuPont Sorona is the only premium soft carpet with built-in stain and soil protection that never wears or washes off. With SmartStrand Silk, you can expect:
Luxurious softness due to 3X the fiber of ordinary soft nylon.
Preferred 5 to 1 over premium soft nylon.
Dirt-Resistant and Easy to Clean
Nylon Carpet Fiber
Nylon has been the most commonly used carpet fiber since the early 1960's. In overall performance characteristics, nylon is the most versatile of all fibers, providing excellent flexibility in creating a variety of carpet styles. Nylon can be found in a wide range of both cut pile and loop pile styles. It is durable, resilient, and receptive to dyeing for color versatility and uniformity; many new nylon yarn systems are also exceptionally soft. Though not inherently stain resistant, most nylon carpets feature a stain-resist carpet treatment for protection against household spills and stains.
Polyester Carpet Fibers
Polyester offers exceptional softness and color clarity, and it is also naturally stain and fade resistant. While polyester is not as inherently resilient as nylon, carpets made of polyester fiber will perform well if appropriately constructed. Thanks to technological advances in yarn processing and improved carpet construction techniques, polyester's purported weakness as a high-performance fiber has been largely overcome. When properly twisted and tufted, today's polyester yarns perform much better than in years past.
Polyester styles are good choices for low to medium traffic settings such as bedrooms. Polyester carpet styles typically represent good value.
If you are looking for an affordable way to truly impact your interior design, or you have a new construction in need of flooring, carpeting has a lot to offer. Call Shore Side Carpet & Flooring and explore what our high quality carpet sales and installation can do for you.
Our Maryland Carpet Flooring Expert Services
In-Home Carpet Consultation
Carpet Installation
SmartStrand Carpet
Nylon Carpet
Polyester Carpet
Recent Articles
Tips On Making Decisions About Flooring
With so many differty types of floor materials available, it's no wonder homeowners often have trouble making decisions about what type of flooring they want to install. If you're planning to install new carpeting or hard floors in your house, everything is pretty much wide open…
Read More
6 Types Of Carpet Fibers For Your Maryland Home
Did you know there are differences in carpet fibers? Many people will pick out carpeting without knowing there are options. The type of carpet fiber forms the basis of how well the carpeting will stand up, what you can expect from it in terms of strength, how it feels under your feet, and how easy…
Read More