LVP Installation in Annapolis, MD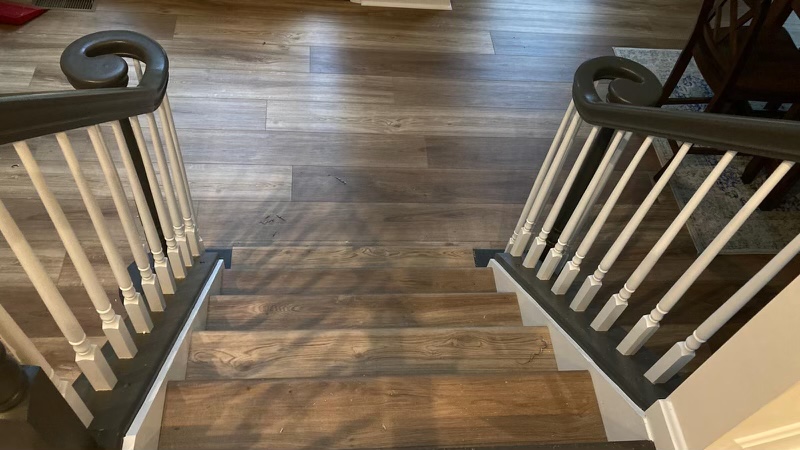 We installed this beautiful LVP floor by Trucore in this home in Annapolis, Md. The customer is over the moon with the transformation of their home.
Installing Luxury Vinyl Plank (LVP) flooring is a popular choice for homeowners seeking a durable and attractive flooring option. The installation process for LVP flooring typically involves several key steps. First, it's essential to prepare the subfloor. The subfloor should be clean, dry, and level. Any imperfections or debris should be removed, and any necessary repairs or adjustments made to ensure a smooth surface.
Once the subfloor is ready, the next step is to measure and plan the layout. This includes determining the starting point, accounting for the plank direction, and making necessary adjustments around obstacles like doorways and corners. Then, underlayment is often applied to create a moisture barrier and reduce noise. The LVP planks are then laid down, usually starting from the longest, straightest wall and working towards the opposite end of the room. Interlocking or adhesive methods are used to secure the planks in place, ensuring they fit tightly together.
Finally, trim and molding are added around the edges of the room to provide a finished look, and any necessary transitions are installed where the LVP meets other types of flooring. With proper installation, Luxury Vinyl Plank flooring can transform a space with its durability, low maintenance, and realistic wood or stone appearance. It's essential to follow manufacturer guidelines and, if unsure, consider professional installation to achieve the best results.