HOW HARDWOOD REFINISHING CAN ENHANCE YOUR HOME'S APPEARANCE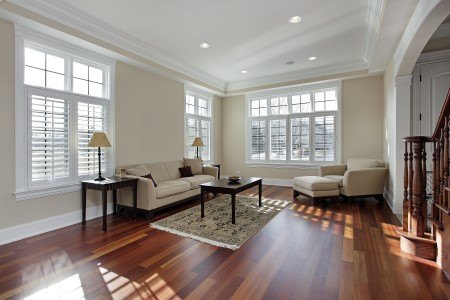 Hardwood is one of the most popular flooring materials in any kind of home. They're versatile, durable, and they can add enjoyment and attractiveness to any living space. The natural warmth and grain of hardwood has virtually no competition, but it takes some maintenance to keep your hardwood floors looking their best, and sometimes, you may need to have your hardwood refinished by a professional flooring contractor.
At Shore Side Carpet & Flooring, our professional Maryland flooring contractors provide quality floor refinishing services so that we can help you keep your flooring in the best shape possible. our professionals are trained and experienced, and we'll make sure that your hardwood floors look and feel as though they were just installed.
Our knowledgeable experts can answer any questions that you may have about your hardwood floors or our exceptionally performed refinishing services, and we look forward to assisting you.
How to Know When To Refinish Your Hardwood Floors
Generally speaking, industry experts state that every hardwood floor should be refinished every ten to twenty years. This range is wide because the factors that cause hardwood flooring to deteriorate differs greatly from property to property. Depending on the amount of traffic, the level or routine maintenance, and the interior environmental factors of your Maryland home, the frequency of hardwood refinishing services can be significantly different.
Basically, if your hardwood flooring has deep scratches, wear marks, or any noticeable indentations, refinishing them will benefit your home. If your hardwood floors lack the inherent shine a well-maintained floor, then refinishing them can significantly improve their appearance.
The Refinishing Process
When you hire our Maryland flooring experts for hardwood refinishing services, we follow a meticulous, tried-and-true process so that we can ensure that all of our clients get the highest quality results. We prepare the area by removing and furniture, then sealing the room. Our professionals then sand away to surface of your hardwood floors to remove grit and create a smooth and level surface.
After we've sanded the wood and made any necessary repairs, we'll use a customized stain on the floor to bring out the natural color and beauty of the wood. We'll use multiple coatings of the stain if necessary, and we'll do whatever it takes to ensure that your hardwood floors look and feel excellent.
Our professionals are dedicated to quality workmanship and professional customer service, and we'll always guarantee your complete satisfaction with all of hte work that we provide.
If you're looking for hardwood floor refinishing services in Maryland, call Shore Side Carpet & Flooring at 410-643-5000 or complete our

Online Request Form