IS HARDWOOD FLOORING RIGHT FOR YOU?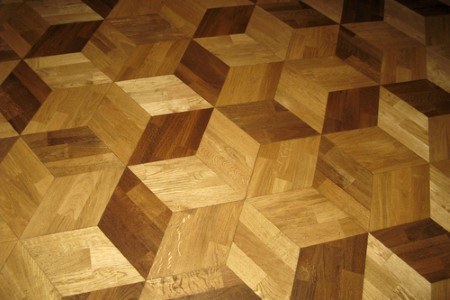 Hardwood flooring lends a home an atmosphere of elegance as well as extra durability that tiles and carpeting cannot match. Although it may be a bit more expensive, it is a definite home upgrade, as authentic wood creates a relaxing yet sophisticated ambiance as well as increases the value of your home. There are many types of hardwood flooring to choose from, including domestic softwoods, exotic hardwoods and engineered wood options. It is important to know your selections before starting your flooring project.
Exotic, solid hardwood flooring is the most expensive type of hardwood floor. It is very sturdy and less vulnerable to scratches and dings which makes it more visually appealing as we;; as longer lasting. It can also add value to your home as many of these types of wood have a timeless beauty. The floor can be refinished and sanded numerous times to restore it back to its original look.
Engineered hardwood is a more stable but a less expensive alternative to solid hardwood flooring. Unlike the latter, it is less susceptible to the changes in temperature and humidity in the room. It comes in a variety of designs to match any Maryland home's design. Bamboo floors are made from authentic, Asian bamboo stalks. It is resistant to moisture since it is a tropical grass. It is also the best choice for green builders as it is environmental friendly and cutting bamboos does not contribute to deforestation. Although bamboo floors may help lessen noise, it is not as durable and may be susceptible to scratches.
Cork floors are also an environmental friendly choice of hardwood flooring. It is usually used in areas with high traffic as it provides comfort and softness which absorbs shock. The material also reduces the noise from dropping objects. It is considered healthy for use as it is hypo-allergenic and resistant to most insects. Cork's natural beauty can match any decor. After choosing the type of floor that you want, there are a few more things to take into account such as the décor, the location, the traffic and the conditions that your flooring will have to endure. Also include the grade, species, cut, patterns and dimensions in your plans. This will help you determine the width and the color. Since installing hardwood flooring is a huge commitment, knowing the pros and cons of every color, style and finishing is a must.
A great way to be fully prepared is by carefully selecting a qualified Maryland flooring expert. A good flooring company will have designers on staff that can help you determine the right kind of hardwood floor for your space. A great flooring company will send that designer to your home with samples so that you can see your options right next to your design.
When you are ready to upgrade your home with hardwood flooring, make sure you find a competent Maryland flooring contractor with a team of capable installers. Proper installation ensures your hardwood flooring lasts as long as possible without problems.
If you are looking for a Flooring Company in the Maryland area, please call Shore Side Carpet & Flooring at 410-643-5000 or complete our

Online Request Form