CHOOSING THE RIGHT CARPET FOR YOUR HOME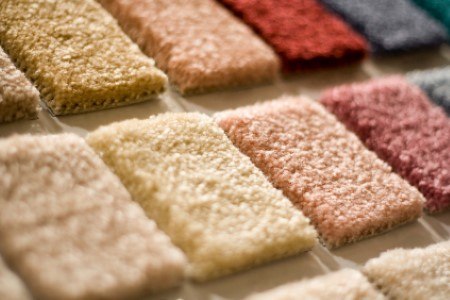 Carpet can provide an attractive, lush, and cozy addition to just about any room in your home. This flooring option is often a much more affordable alternative to wood and tile floors, and helps create a warmer environment, with much greater noise reduction than you will see with these other options. Carpets also have the advantage of being much faster to install, so you will also save on labor costs, and be able to enjoy your home sooner.
Despite all of these aspects, not all carpets are created equal, and finding the right one for your Annapolis, MD home can be tricky. Not only do you have to choose a carpet that matches the style and feel of the rooms you will be installing it in, but you have to take into account other factors of the material being used as well. Due to the complexity in choosing the right carpet for your Annapolis home, it is advised that you get the assistance of design professionals.
To make certain you are on the right path when choosing your new Annapolis carpet, you should consider the following factors:
Resistance to Stains
Low oil production: A carpet that has less oil used in its construction process is going to be more resistant to stains. This is always a good idea if you are installing carpet in areas where stains are more likely to occur, such as dining rooms.
Resistant: Continuous filament polyester carpets are built with resistance to stains in mind, and do not absorb liquids, greatly reduce the chance that a stain will occur.
Stain Treatments: Some carpets are treated for protection from stains; these treatments include Topical stain treatments and whole fiber system stain treatments.
Durability
Wool: A wool carpet is exceptionally durable but is also a more expensive and sought after carpeting option.
Nylon: For general traffic, nylon is a great and long-lasting choice. This type of carpeting is available in a variety of shades and colors, but there is the problem with it not having high degrees of stain resistance. The majority of these are stain resistance treated to counter this.
Polyester: The most affordable carpeting option. Polyester can be made from recycled materials, allowing for a greener home, and also providing excellent resistance to staining. This is a great option if your happen to be on a budget and want a long-lasting and attractive carpet.
Your Budget
Style v. Quality: Just because you are spending more does not mean that you are necessarily getting longer lasting, stain resistant, or durable carpeting. Quality carpeting does not have to be expensive when determining your cost per square foot. A much more stylized look is going to cost you more, and may not provide you with the resilience that you are after.
Your Home Design:
Keeping a design theme in mind is important, but even more-so than with traditional flooring, you have to be aware of the overall aesthetic of your home and the carpeting before you make a choice. A poor choice with carpet could actually lower the value of your home and make it much less likely to move on the market. As long as you make informed decisions backed by the guidance of a professional Annapolis carpet contractor, you will be okay.
There are plenty of other factors to consider when purchasing your Annapolis carpets, but these basic considerations should help you make a more informed choice, or know where to start. Also take into account the thickness, density, and softness of the carpets that you are choosing. Make the right choice and you can completely transform the interior of your Annapolis home into something wonderful.
When it comes to having your carpet installed, and getting the most out of your Annapolis home, you cannot go wrong in turning to the experienced staff at Shore Side Carpet & Flooring. They are well versed in the needs of Annapolis home owners and will be able to help you make the right choice when it comes to choosing the perfect carpet.
If you are looking for a Flooring Company in the Maryland area, please call Shore Side Carpet & Flooring at 410-643-5000 or complete our

Online Request Form